"Some of the players were like, 'I wish he would come back.'"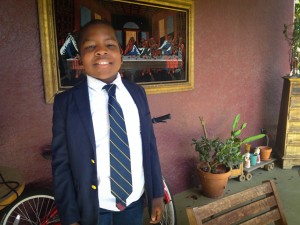 ZION
My name is Zion and I'm in fourth grade and my favorite subject is science. It teaches me about life and chemistry and all of this stuff I really want to know.
I like to do dodgeball, baseball, martial arts, and I'm getting my brown belt this Saturday. Actually, my favorite thing is when my dad takes me to a water park. I like going to water parks because I like doing tricks in water, like when I make really cool splash effects, or when I run really fast—it looks really cool. Or just being playful or having fun splashing people.
And I really really like to play video games. My friend is here and he's very silly and entertaining and he's one of the best friends I've had. He lives four blocks away from me and we're like brothers.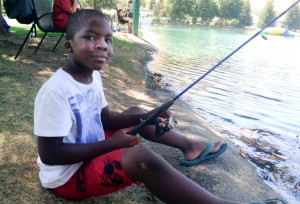 I specifically have a story about when I was playing soccer at summer camp. We were playing a game and I got sent out, then we did a new game afterwards and when I was playing in the new game I kept getting sent out for some reason. And I got so upset that I quit playing soccer because I felt like every time I was trying to play the coach would take me out, every time. I think he was kind of picking on me.
Maybe I wasn't doing that well in practice. But I was trying really hard—it was like 100 degrees outside. And also I don't like that soccer field because they have a running track on the outside of it that reflects the heat. And there's no shade. So it's like 100 degrees out and we're playing soccer and we're moving at a speed of about 50 miles an hour.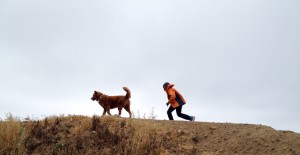 It was kind of hard for me to quit because I enjoyed playing soccer. Like that one time we won 13-7. I scored five goals. But I really wanted to quit so my coach would stop teasing me like that.
Some of the players were like, "I wish he would come back." But one of them was really mean to me and he said that if they came over to my house, "We would beat the crap out of you." And they were threatening me. And that's the second reason I quit.
I play at school now, but I still feel bad that I don't really do soccer at that camp anymore. Maybe I'll try again, but I'm just not ready for it yet.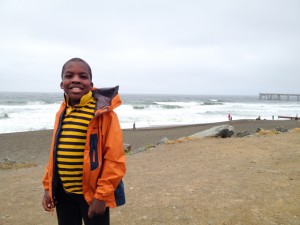 ♦